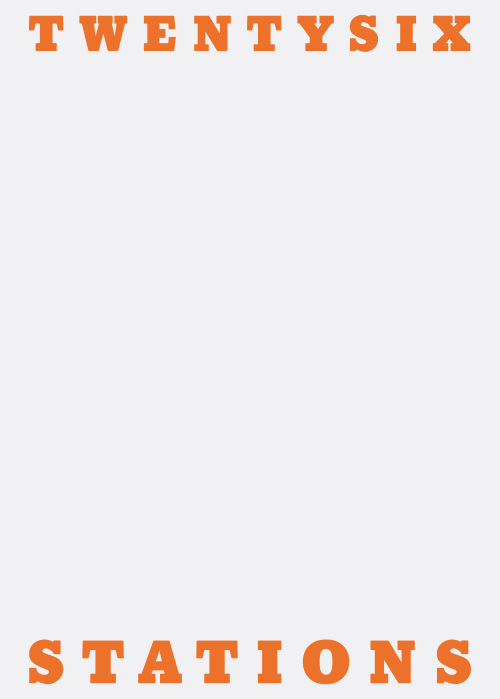 KW Institute for Contemporary Art
Auguststraße 69
10117 Berlin
September 4th to 6th, 2009
Opening hours
Friday, September 4th, 3 to 7pm
Saturday, September 5th, noon to 7pm
Sunday, September 6th, noon to 7pm

2nd Cannons Publications, Los Angeles
argobooks, Berlin
BAS/Bent, Istanbul
basso magazin, Berlin
Book Works, London
Christoph Keller Editions JRP|Ringier, Zurich
Dexter Sinister, New York
documentation céline duval, Houlgate
Edition Patrick Frey, Zurich
GAGARIN, Antwerp
Half Letter Press/Temporary Services, Chicago
information as material, York
MER. Paper Kunsthalle, Ghent
Michalis Pichler, Berlin
onestar press/Three Star Books, Paris
P.A.R.A.S.I.T.E. Institute, Ljubljana
Passenger Books, Berlin/Montreal
Pork Salad Press, Copenhagen
Printed Matter, Inc., New York
Roma Publications, Amsterdam
Salon Verlag, Cologne
Schlebrügge.Editor/Fama & Fortune Bulletin, Vienna
Spector Books, Leipzig
Sternberg Press, Berlin/New York
Torpedo Press, Oslo
Verlag der Buchhandlung Walther König, Cologne
ZINE'S MATE, Tokyo
and many more…
Miss Read has invited international publishers to show a selection of their artist books und wants to provide the opportunity to examine this diverse and exquisite assortment, to explore it and to take it home. As a genre of its own, the artist book reflects contemporary ways of artistic production and publishing to a great extent and also addresses issues of presentation and circulation as well as new strategies of distribution. Miss Read is a joint event with the publishers argobooks and Michalis Pichler and wants to draw attention to the diversity of the contemporary scene of publishing for the first time in Berlin.
Lectures, presentations and discussions
Saturday, September 5, 2009
3 pm: Christoph Keller: "Books make Friends, but …"
4 pm: Temporary Services: "Do It Yourself Motherfuckers: Self-Publishing and Artistic Accountability"
5 pm: Stephan (Pronto) Müller: "print matters"
6 pm: Publisher Talk
Sunday, September 6, 2009
3 pm: Stuart Bailey (Dexter Sinister)
4 pm: Antonia Hirsch "Letters from the West Coast"
5 pm: Axel John Wieder "Publishing activism"
6 pm: Jonathan Monk "Beginning/Middle/End etc."
Imprint Berlin: Presentation of Berlin-based publishers
b_books | Michael Baers | Anita Di Bianco | DADDY | extra verlag | freier | FUKT | The Green Box | Holzwarth Publications | Martin Schmitz Verlag | Memphis, Times, Courier | Merve Verlag | mono.kultur | Peperoni Books | REPRODUKT | Revolver Publishing | Roman Schramm | Starship | Barbara Wien | Westphalie Verlag | /100
In early September there are three further events on artistic publishing in Berlin: On September 3, 2009, at 7 pm the exhibition KIOSK Modes of Multiplication will open in the Kunstbibliothek Staatliche Museen zu Berlin. KIOSK is a travelling and continually expanding archive on the status of independent publishing in the field of contemporary art since the 1990s. This project was founded by Christoph Keller in 2001 and has been hosted by more than 20 international institutions – including KW in 2005. In 2007 the archive was purchased by the Kunstbibliothek.
From September 4 to 12, 2009 the Most Beautiful Swiss Books 2008 will be shown at the magazine store do you read me?! at Auguststr. 28. Since 1999 the Swiss Federal Office for Culture organizes a yearly competition of the most beautiful books.
Opening: September 4, 2009, 6 pm.
On September 5, 2009, the magazine store Motto will be staging the event UNTER DEM MOTTO. One Day Self Publishing Fair from noon to midnight. Nieves books, Rollo Press and Motto have brought together 40 independent publishers who will present their publications at Motto and in the neighboring Chert Galerie.
MISS READ is a joint event by KW Institute for Contemporary Art and the Berlin publishers argobooks and Michalis Pichler.
Project management at KW Institute for Contemporary Art: Anke Schleper
MISS READ is cofinanced by the European Union (European Fund for Regional Development. Investing in Your Future!) and supported by the American Embassy.
---